Roger Penske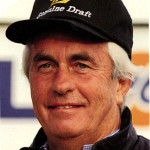 Roger Penske achievements as a businessman, race car owner and race promoter are outstanding. He is the founder and president of Penske Corporation, a privately held transportation services company comprised of three business groups. Among the companies he oversees include Detroit Diesel arid Penske Truck Leasing, as well as numerous automobile dealers throughout the Country.
Roger also owned two major auto racetracks. They were Michigan Int'l Speedway and Nazareth Speedway in Pennsylvania. He also promoted the annual Indy Car race at the Burke Airport in downtown Cleveland, Ohio.
To auto racing fans Roger Penske is a household name both on the Indy Car circuit and the NASCAR Winston Cup Series. Penske Racing, the most successful Indy Car racing team in history, holds numerous all time records including over 75 Indy Car race wins, highlighted by over ten Indianapolis 500 victories; over ten Indy Car National Championships; and over 100 pole positions. Penske's Indy Cars driven in 1994 by Emerson Fittipaldi, Paul Tracy, and Al Unser, Jr. finished 1-2-3 in a number a races as well as finishing 1-2-3 in the final CART Indy Car points. Pemske's current drivers on the Indy Car circuit are Helio Catroneves, Will Power and Juan Pablo Montoya.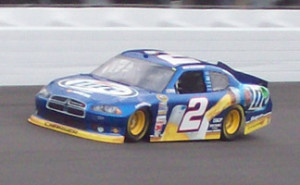 On the NASCAR scene Roger own two teams. His driver was Rusty Wallace for a number of years. Wallace was one of the top contenders on that circuit and won 10 Winston Cup races in 1993 and had eight wins in 1994. After Wallace retired, Roger hired Kurt Busch and Brad Kesolowski. Kesolowski won the NASCAR Sprint Cup Championship in Roger's car in 2012.
Brad had also won the NASCAR Nationwide Championship a few years before that in one of Penske's cars. Joey Logano is currently Brad's teammate in NASCAR.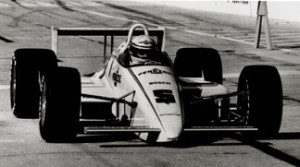 Roger Penske is also well known for his driving abilities. He had an illustrious sports car racing career from 1958 through 1964, which included winning a NASCAR Grand National race on the road course of Riverside Int'l Raceway in 1962.
He later teamed with Mark Donohue and the pair was successful on both the SCCA Can Am and Trans Am series before moving on to Indy Cars. Donahue won the 1972 Indy 500. He was fatally injured practicing in Penske's Formula One racer in Europe.