Norm Power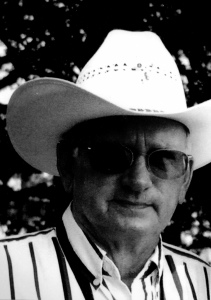 Witnessing his first auto race in 1947, Norm Power fell in love with auto racing and his love affair has never died. After some on track racing experience, Norm worked for John Marcum and picked up some promoting experience.
When Midget Auto Racing Inc. (MARI) disbanded and Midget auto racing was left without a sanctioning body, concerned racers contacted Powers and pleaded that he start a new sanctioning group. Norm met with the Jacobson's, Al Hall, Vito LoPiccolo and the late Harold Lane and American Midget Racing Association (AMRA) was born.
Norm brought in a number of innovations to AMRA; they were the first Midget club in the nation to have cages mandatory, also the first to make gloves and Nomax underwear mandatory. Also, one of the few, if not the only one to make sidebars mandatory. Although not the first Midgets to have wings, they are the only group in the Midwest with wings.
Power's has a saying, "You can put a hook on my cars, but don't put a band aid on my drivers." His compassion for the safety of his competitors is self-evident.
Working with the late Ed Jones, Norm put on movie parties to raise money for the families of injured race drives. So, when Johnny White was so seriously injured, Norm put together a fund raising program that involved the Chrysler Corp donating a Dodge and raised approximately $25,000 for White, which was a tidy sum in the 60's.
Norm was a charter member of the board of directors of the Michigan Auto Racing Fan Club and then served as Vice President for 8 years. Powers also briefly served on the board of the Michigan Motor Sports Hall of Fame till his work schedule caused his resignation.
During the 70's when Norm Power was actively promoting Midget auto racing, it was not uncommon to see fields of 40 and more Midgets. And this was the period when Midget auto racing was dead but Norm brought new life to the Midgets. Retired from racing activity, Norm could look back at a life dedicated to the betterment of auto racing.
Norm was born on January 28, 1931 and died at the age of 83 on November 10, 2014. (1931 - 2014)