Lee Brayton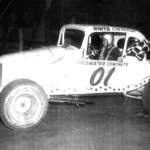 Lee Brayton started racing in 1953 at Prairie River Speedway. His first major wins came at Butler Motor Speedway, and in the early 1960's he was the man to beat. Lee won Season Championships at both Butler Motor Speedway and Manchester Speedway. Lee also set many track records at both tracks. In 1965 Lee left the modified circuit to join the USAC Sprint Car Circuit. Lee set two track records and had several top 10 finishes, but no victories.
In 1970 Lee passed his "Rookie Test" at the Indianapolis Motor Speedway, but didn't make the race. Lee competed in numerous Champ Car races from 1970 - 1975, but because of a host of different circumstances he never made the field for the Indy 500. In 1975 Lee had a chance to buy a Sand & Gravel business in Coldwater, but to do so the local bank said he must hang up his helmet.
Lee's love for racing kept him near the sport nonetheless. In 1981, when his Scott was ready to try his hand at the Indy level they started Brayton Racing, which they owned together until 1986. It was then that they sold their team to Ron Hemelgarn. In the meantime, 1984 to be exact, they started Brayton Engineering, an Engine building facility. Lee struck a deal with Buick to build and develop a V-6 Turbo stock-block engine and take it to Indy to try to qualify for the 500. This was the first time in a number of years that a Buick engine was at Indy. Scott promptly set a stock block record and the relationship with Buick flourished. In1985 the Brayton Buick, piloted again by Scott, set the one lap Qualifying record at 214.199 mph.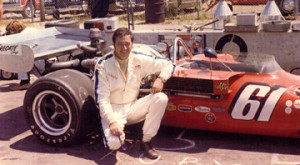 Brayton Engineering has been building custom engines ever since, with Lee as the President, and Jim Wright as head engine builder. In 1994 Lee had a dream to build his own engine. This was a pushrod V-8 making over 900 horsepower. Before he could get it on the track John Menard bought it. Roger Penske brought the same type engine to Indy, won the Pole Position and the Race in such convincing fashion, that the engine was outlawed, thus the Brayton Motor that Menard bought was never able to run at Indy. Lee had the idea just not enough money to get the job finished, a trend that is sadly becoming more evident these days. Brayton Engineering has been building for Midgets, Sprints, Silver Crown, and Modifieds, with track records in all series and set a new World Record for Midgets in Colorado.
When the Oldsmobile Aurora engine started competing in the IRL, Brayton Engineering became an independent builder, and built the engine that won the very first IRL race. With the new engine specifications, and with Eddie Cheever at the wheel, a former teammate of Scott's, this made the victory even sweeter.
Brayton Engineering now has 18 employees and builds engines for 7 IRL teams plus the Midgets, Sprints, and Modifieds. The company is currently adding another Dyno to their facility in Coldwater. Racing has been good to Lee Brayton, that's why even after the death of his son he keeps coming back to the race track to build an engine that will set another track record.
Lee Brayton lives for racing and would be honored to be selected to the Michigan Motor Sports Hall of Fame.