Ricky D. Adkins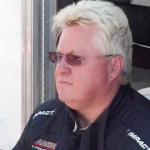 Ricky D. Adkins of Milan, MI is a past three-time IHRA World Champion, with two championships in the Top Dragster Category (2001 & 2002), and a championship in the IHRA Pro ET Category in 1981. Ricky, born in 1958, is also a highly regarded complete race car/chassis builder, not only for his own cars, but for many high profile customers, including some that have won Best Engineered at given NHRA & IHRA events.
Over the years, Ricky has competed in the Top Dragster, Top Sportsman, Super Comp, Super Gas categories, and has competed in a number of big money bracket events.
A quick listing of those high profile bracket events include:
1989 Las Pro Nationals, Puerto Rico International Speedway (Puerto Rico vs. USA)
1995 Super Star Challenge at Stanton, MI (won $50,000)
2005 IHRA Ironman Classic at Carolina Dragway
2006 IHRA Ironman Classic at Milan, MI
2007 Runner-up in the Million Dollar-to-Win Bracket Race (won $67,000)
2009 NHRA VP Race Fuels Top Sportsman Shootout at Ohio Valley Dragway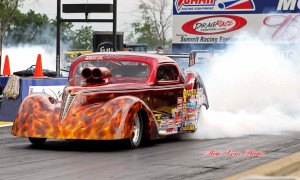 In IHRA National and Divisional events, Ricky has also accomplished a "body of work" that would make most envious.
Besides his aforementioned three World championships, Ricky has also garnered the following major career highlights:
2001 IHRA Top Dragster Division Champion
2002 IHRA Top Dragster Moroso Grand Champion
2002 IHRA Driver of the Year
2001-2002 Moser AxleMania Champion
2002 IHRA Maryland International Mid-Atlantic Nationals, Winner
2002 IHRA New York International Empire Nationals, Winner
2002 IHRA Virginia Motorsports Park AC Delco Nationals, Winner
2003 IHRA Allstar Champion
2003 IHRA Top Dragster Moroso Grand Champion
2003 IHRA Top Sportsman Division Champion
2003 IHRA Cordova Dragway US Open AC Delco Nationals, Winner
2003 IHRA US 131 Martin Northern Nationals, Winner
2005 IHRA Rockingham Dragway World Final Nationals, Event Winner
2009 IHRA Allstar Champion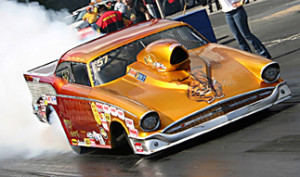 His number of individual point race wins, and national event runner-ups in both IHRA and NHRA are too numerous to list in this document. Ricky Adkins has already done most of what any racer would hope to do in a full career, but as of the 2014 writing of this bio, he is far from finished with 37 years of drag racing already completed.