Tim Fedewa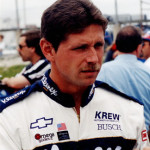 The grandson of Michigan Motorsports Hall of Fame inductee; Wilson "Willie" Fedewa (1982), and the son of former Super Modified standout & 1993 MMSHoF Inductee Butch Fedewa, third generation driver Tim Fedewa has his roots firmly planted in auto racing and Michigan.
Although Tim now resides in Mooresville, N.C., he will always consider Holt, Michigan home. The 47-year-old began his racing career on the dirt tracks near home and captured the 1985 Late Model Rookie of the Year title at Merritt Speedway at age 18.
Tim's natural talent and racing savvy soon landed him in the ARTGO Challenge Series ranks where he captured Rookie of the Year honors in 1989. That same year he found himself in victory lane celebrating winning the Winston National Short Track Championship at Rockford Speedway in Illinois.
In 1991 Fedewa began racing with the American Speed Association and was once again honored with the title of Rookie of the Year.
By 1993 Tim had moved to racing under the NASCAR banner in the Nationwide Series and continued his successful driving career with the following:

• Four (4) NASCAR Busch Grand National/Nationwide wins 1993-2000
• Four (4) NASCAR Busch Grand National/Nationwide Poles
• (333) NASCAR Busch Grand National/Nationwide Starts
• Ten (10) ARCA Racing Series Starts
• Nine (9) NASCAR Camping World Truck Series Starts
• Drove Richard Petty's Sprint Cup car to a 23rd place finish in his only Sprint Cup
start in the 2000 season.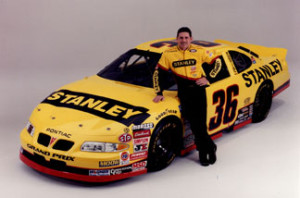 During his tenure with Fitz-Bradshaw Racing in the Nationwide Series (2003-2005) Fedewa piloted their no.12 Supercuts Dodge to a 2nd place finish which stands as the highest finish in Fitz-Bradshaw team history. Fedewa and the no.12 team was also featured on thetelevision series NBS 24/7.
After the 2006 season Fedewa stepped out of the drivers seat; but has not ventured far from the world of auto racing. Tim has acted as a driver coach for various individuals such as Kasey Kahne and Ricky Hendrick as well as the short Track program coach for J.D. Gibbs. Fedewa has also found his home atop the spotters stand, filling the role for various teams over the past 8-years. For the 2014 season Tim will be the full-time spotter for the Stewart-Haas no.4 driven by Kevin Harvick.