Ellwood "Sonny" Hall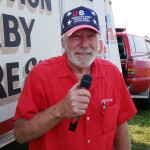 Born April 10, 1939 in Flint Michigan, Ellwood Hall's father worked at Buick Motor Division in Flint and his mother was a housewife. He has one sister ten years younger, Laone is her name. He has been what I guess you would call a "Car-Nut" all of his life. His Dad gave him the nick name: Sonny, which has stuck with him all his life as well.
The first twelve years of his life he lived in Flint, the next three years in Corunna, he then moved to Cheasning and then back again to Flint. He graduated from Kearsey High School in Flint in 1957. He married his wife of 57 years, Rose Ann, in 1957. They have three children; Karla Pearse, Karl Hall, and Kathy Winkelmann; 9 grandchildren and 8 great-grandchildren as of 2014.
He started working in a body shop in 1958, then hired into Willow Run Fisher Body in Corvair plant from 1959 to 1966. It was then he opened his own Auto Body shop called Complete Collision which he still owns and operates today.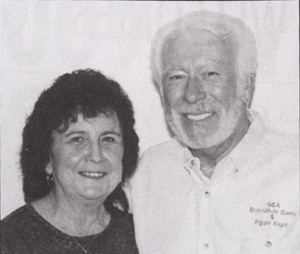 He had been a car-nut, motor-head or some such names all of his life. He started with a 1953 Ford coupe which was purchased while he was still in high school. He put a full house flat-head in this car which was very fast until the small block V-8 Chevy was introduced in 1955. So, out came the full house flat-head and in went the new Chevy v-8 with a Muncie 4-speed transmission. He went through five small block Chevy's, then traded the 53 Ford in for a new 1961 Ford 2-door Sunliner. He drag raced the 53 Ford, he ran oval track at Auto-City and Dixie Speedways in the early 1960's. He was introduced to Demolition Derbies by a friend in early 70's, he started running in these events and after a few years he thought he could do a better job at this than other promoters. So, in 1975 he incorporated and began the U.S.A. Demolition Derby Company.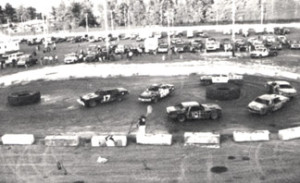 The first year they had five shows now, 39 years later they do fifty shows during the summer months. All of their events are held at County Fairs and Festival Grounds. He believes Demolition Derbies started in the 50's to early 60's. Everybody thought that it was a passing fad that would never last. But, it has become a grandstand spectator thriller for around fifty years. Soon after starting the Demolition Derbies, he started thinking of a way to use the smaller cars that were being mass produced by the automobile companies. The gas crunch was happening and the downsizing of cars for fuel economy. His company (U.S.A. Demolition Derby Inc.) inaugurated the Figure 8 Derby.
A mix of Demolition Derby and being the first to complete the number of announced laps per heat, with the heat winners advancing into a Grand Finale Feature Event. All of this taking place in front of local grandstand crowds. The Figure 8 Track is temporarily set up by fairground officials, with concrete barriers around the 180' x 90' oval track with a couple of big rubber tires set-up at each end making an enclosed Figure 8 design. The concept of this being the competitors can use the cars over and over again, with the vehicles being readily available from any used car lot, dealership or your next door neighbor's back yard, this event has became very successful, and Sonny takes credit for adapting this down-sized version of Figure 8 Derby to Festivals and County Fairs all across the country.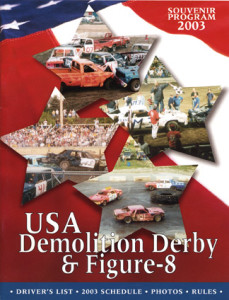 U.S.A. Demolition Derby is now taking the front wheel drive mass produced cars of today and introducing an event they call the Auto Cross Enduro. This event also is down-sized with abrupt turns, jumps and straightaway whoop-de-dos (keeping speeds lower). Once again all of these races taking place in front of local Fair and Festival grandstand crowds.
With custom modifications he sees no end to the diversity of automobiles that could be created from mass produced or homemade cars. In addition to the types of races that could be enjoyed by county fair and festival crowds for years to come. The bottom line on all of this: "He wishes he was just getting started again in this sport."