Alton Franklin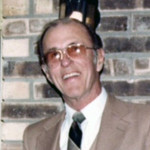 In 1965 Alton Franklin built a few sets of exhaust headers for Kustom Equipment. Kustom Equipment was an area speed shop in Flint, MI. That was the start of a nationally know company, OK Kustom Headers. Within 18 months Kustom Headers grew to become the largest header manufacture east of the Mississippi. Employing over 60 people and producing 7000+ sets of headers annually. Alton with his engineering and fabrication skills created header and exhaust system designs that changed as well as elevated drag racing, stock car racing and OEM forever. As motorsports popularity expanded so did Al's business. Under his direction OK Kustom Headers issued contingency money over $30,000.00 in 1970 alone.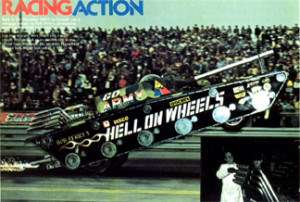 HIGHLIGHTS
Al designed the first "big tube" headers for the Detroit's "Big Three" factory production race cars. Notables being Corvette, Camaro, Mustang, and the famous Plymouth Superbird.
In 1968 Al designed the side mount headers for Chevrolet. Intended to be a road race exhaust for Corvettes. That design evolved into the header and exhaust system that was selected by General Motors to be a factory option on Corvettes and Camaros.
In 1969 Al developed headers for Nichols Engineering. Nichols supplied MOPAR race cars to NASCAR Winston Cup teams.
In 1968 Kustom Headers won more national acclaim than any header manufacturer in the country.
Al worked with Ed Howe of Howe Enterprises. to design and produce one of stock cars most famous header, the "180 degrees".
Al worked with Junior Johnson of NASCAR fame to develop the 180 header for the use in NASCAR.
Al and Ed Howe designed and developed all the exhaust headers and components for American Speed Association (ASA),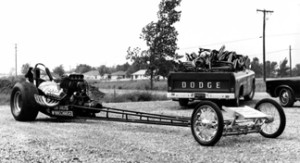 As the muscle car era ended and the energy crisis put the high performance market in a huge bind, Al sold his ownership in Kustom Headers. Shortly there after he started a new venture with his son Marc. Almarc Tube was founded. Almarc Tube is still in business today, manufacturing headers that are sold world wide. Almarc is a family owned company still run by his son Marc. Marc is carrying on Al's legacy. Alton Franklin has left a distinctive mark in the automotive industry. Primarily he has left his mark in the history of Michigan motorsports.
AFFILIATIONS
Over the years Al designed and built exhaust for many top Michigan and national racers.
Ed Howe - Junior Johnson - Don (Big Daddy) Garlits - Shirley (Cha Cha) Muldowney - Paul Goldsmith - Mike Eddy - Junior Hanley - Bo Laws - Eddi Flora - Bob Perry - Don Biederman - Frank Seder - Bob Kingen plus many others.