Richard Maskin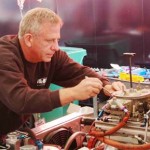 For a man who started his automotive career as a lot man at his family's dealership, and who later worked as a flat-rate mechanic for $150.00 a week, Richard Maskin has more than made a permanently-etched name for himself in the automotive and racing fields. In the ultra-competitive world of championship drag racing, Maskin, a racer himself, also has been one of the engine builders to the stars, a man behind the stars, that guy who has provided many major NHRA Pro Stock teams with the kind of torque and horsepower that it takes to win races and major championships.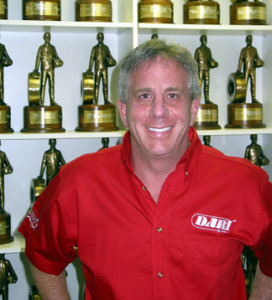 Born in Detroit in 1947, Richard became totally immersed in racing and cars in general. His first serious drag race car was a 1955 Canadian Pontiac Coupe that ran in C/Modified Production with Chevy power. The next car was his notable and National record-holding "Mouse Pack" Camaro, which ran successfully in a variety of Modified eliminator classes. Richard made the leap to NHRA Pro Stock in 1972 in an association with American Motors. With driver, the late Dave Kanners, they competed first with an AMC Gremlin which was later replaced with their now-legendary AMC Hornet-X, which more than held its own with the best of the Ford, Mopar, and GM Pro Stock entries. The edge that existed with the Hornet was in the cylinder heads that Maskin developed for the AMC engines, with radically modified head castings, raised intake runners, offset pushrods and rocker arms, and hand-fabricated sheet metal intake manifolds. Richard eventually made his own design head castings, as the factory could not produce what he needed.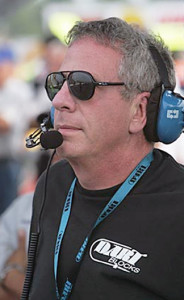 In addition to his early and continued on-track successes as a driver, crew chief, and engine builder, Richard Maskin founded Dart Machinery in 1981, clearly now one of the most successful companies in the high performance/racing industry. Richard began his company in very humble conditions, that of an older two-stall garage, a desk, and a telephone in Oak Park, MI. Dart Machinery started a revolution in the auto racing industry with the introduction of one of the first truly successful aftermarket cylinder heads. Dart's product line has expanded since then to include engine blocks, intake systems, and many more products, distributed worldwide.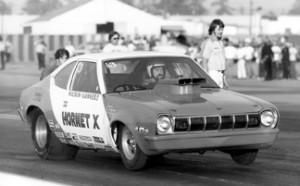 Dart's first product was aluminum Hemi heads for nitro-burning engines. In March of 1992, when Top Fuel driver Kenny Bernstein broke the 300 mph quarter-mile barrier, Richard Maskin's Dart cylinder heads were aboard. The first four-second Funny Car was also Dart-equipped. These heads dominated Top Fuel and Funny Car competition for many years. Dart heads have won the pole at the Indy 500, and have also been dominate in NASCAR. Dart has grown to become one of the major industry leaders in cylinder heads, engine blocks, and intake systems that are used in nearly every type of professional and sportsman motorsports. Sadly, we lost Ricjard in the fall of 2021