Dick Reynolds Sr.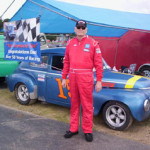 Dick Reynolds, Sr. began his racing career in the most competitive era in Michigan racing history; Climbing behind the wheel first in 1960 at the Speedrome in Comstock Park, Michigan. Reynolds was instantly hooked, and over the next several years Dick purchased several different cars to Drag Race, Ice Race, and run in Solo II Time Trials.
In 1962 Dick bought a new Mini Cooper S which he named "Super Box" and started running at dragstrips throughout the state. Dick moved to Florida in 1968 and began racing at Miami Speedway Park in Hollywood, Florida. But by 1970 he was ready for a new challenge and made a career change. After completing SCCA Drivers School he began road racing, turning his trusted Mini into a pure bred race car.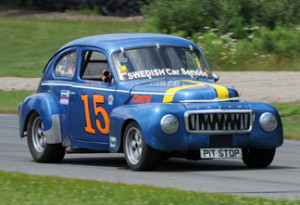 Dick enjoyed much success including many top finishes. In 1974 Reynolds deviated from the Mini and purchased a Camaro that he competed in the SCCA National and Trans-Am series'. In Dick's first race in the Camaro he lapped the field racing in the rain. Dick raced the Camaro through 1981 where he competed for a National Championship.
In 1982 Dick built a car to compete in the Trans-Am Series full-time. This was very difficult to do without corporate sponsors and Dick struggled for a few years with little success. In 1985 Dick purchased a Toyota TRD. This car was a "rocket" and Dicks first race in the car was at the Texas World on the road course at College Station in February where he set a new track record and won the race.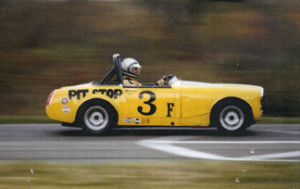 Over the next six years Dick would share the driving chores with his son Dick Jr. and during this time they would enjoy five national championships and many track records. From 1985 through 1987 they were the most successful Toyota in the country with a multitude of wins.
In the early 1990's Dick would find and restore a vintage racecar; a Volvo 544. With this car Dick would gather twenty eight victories, the last one coming at the age of seventy.
Dick is still very involved in racing where he crew chiefs for his son Dick Reynolds Jr. on the dirt ovals. He continues to build engines as he did throughout his entire career and as Reynolds spent much of his road racing career acting as an Sports Car Club of America (SCCA) Driving Instructor, he continues his involvement in road racing fulfilling the role of a Vintage Racing School Instructor.
Career Highlights:
• Competed in 19 states and 38 different tracks
• Ice racing: 5 wins
• SCCA road racing: 44 wins
• Vintage racing: 28 wins