Richard Francis Beebe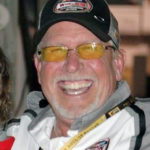 Richard Francis Beebe, born in Santa Monica, California, on February 26, 1958, to a racing family who has helped build and influence the sport of oval track racing across the country. Rick moved to Michigan in 1962, and currently resides in Grand Junction, Michigan with his wife Barbara A. Beebe. Rick has two sons, Ricky Beebe Jr. (28), who resides in Missouri and Chance Beebe, (21) who resides in Portage, Michigan. At the age of 4 Rick began traveling with his father, Dick Beebe, to various race shops hand lettering race cars, although not yet lettering cars at the young age of 4, he was already learning and assisting in many ways which led to Rick eventually taking over Beebe Signs.
Beebe Signs was instrumental in introducing vinyl lettering into the market. Vinyl lettering was introduced due to the high demand of re lettering of NASCAR and the growing racing industry. Lettering needed to be done quickly, yet retain high quality, by creating vinyl in the shop and shipping to race shops around the country made getting the cars race ready over night possible. Beebe Signs was able to letter over 250 race cars in one season, and numerous track champions carried the Beebe Signs logo including Richard Petty among others. Rick also worked in the family racing news paper, Marc Times Racing News.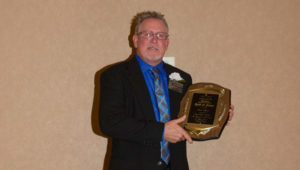 Rick began Flagging at the age of 14, as did his Father, carrying on a family tradition Rick's sons also flagged their first race at the age of 14. Rick became the Head Starter/Flagman at Hartford Motor Speedway at the age of 16. By the age of 18 Rick became the Head Starter/Flagman at Kalamazoo Speedway on Saturday nights and remained the Head Starter/Flagman at Hartford Motor Speedway on Friday nights. Rick worked 3 to 5 nights per week Flagging at. Various tracks around Michigan, Indiana, Illinois, Wisconsin, Ohio, Florida and Canada. Rick has flagged for every sanctioning body in the racing industry, most successful Drivers have found themselves under Rick's flags.
Rick is still currently Head Starter/Flagman for Kalamazoo Speedway and M40 Speedway. Rick is still requested by many racing facilities to Officiate special events and flag when time allows.
Rick has worked in every aspect of racing from owning and running Dealers Choice, to pit steward, mowing, inspection, timing, scoring, announcing to maintenance. Dealer Choice founded by the Beebe family was the first largest 3 day racing event held. Rick has been a board member of a charity called, Race for Kids Sake, he has been Master of Ceremonies for racing banquets for numerous tracks.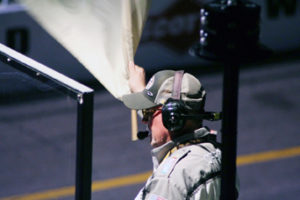 Rick's grandfather Paul Beebe Sr., his father Dick Beebe and his mother Patricia Beebe, have all been inducted in to the Michigan Motor Sports Hall of Fame, with Patricia Beebe being one of the first women ever inducted.
Rick Beebe is starting his 44th year in the flag stand in 2016 as Head Starter/Flagman at Kalamazoo Speedway on Friday nights, and at M-40 Speedway on Saturday nights. Rick is well respected and sought after in the racing industry. Most drivers will say they feel comfortable with his watchful eye looking after their safety on the track, if anyone had a six sense on the track, Rick seems too. Rick has a professionalism when in the Flag stand that compares to nothing out there, whether you are one of his closest friend or a new racer he just met at the drivers meeting, you are equal once you hit the track, your car has no number or color. Your safety is what matters, then their is fairness, so it makes no difference whether you are last years track champion or the new guy running for rookie of the year, you are important to Rick Beebe!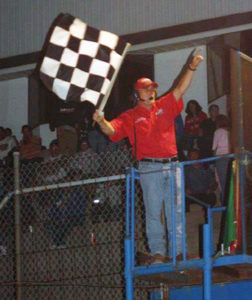 Rick Beebe is known at Kalamazoo Speedway for bringing children into the flag stand to waive their first flag, to give them an experience of a lifetime. Rick has been security when an incident breaks out in the stands or when a driver or spectator gets hurt. Rick spends his time after the racing event helping people out of the stands into the pits to see their favorite driver until the last one is down the stairs, he discusses issues with drivers and makes peace, promotes the tracks and rules in a positive light on social media.
The racing industry is blessed to have Rick Beebe involved in this sport!