Larry "Satch" Knowlton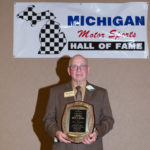 Larry "Satch" Knowlton was born in 1943 at Kalamazoo, MI. While in high school at the age of 17, Larry began his racing career as a drag racer. After two years Larry wanted a change in motorsports and began his career in oval track racing in 1962. With his mechanical and engineering skills, he built and maintained his own cars with the help of friends. He also assembled his own engines, transmissions and rear ends. Noted for his hard driving and determination, Larry has raced at over 25 different tracks in Michigan, Indiana, Ohio, and Canada. These included both dirt and asphalt tracks. With his familiar #80, Larry has over 200 feature wins, and over 400 top five finishes. He has also qualified with numerous fast times, as well as racing in hundreds of dash and heat races.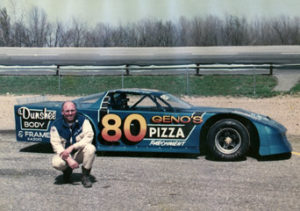 Larry was the 1983 Point Champion at Galesburg Speedway for both the Saturday and Sunday programs. Throughout most of his racing career, Larry liked to travel and race at a variety of tracks. After retiring from driving in 1989, Larry remained involved in the sport by building cars and serving as the crew chief for drivers including his son David, Andy Bozell, Todd Wilcox, Chris Orr, Al McGlothin, and Kurt Spaulding.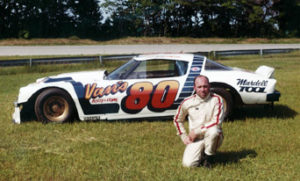 Larry has worked for over 35 years in the auto body repair business. He expertise is in frame and uni-body straightening, and suspension and alignment. These skills were beneficial in building and maintaining his race cars over the years.
Larry and his wife Sandy live in Schoolcraft, Michigan. They have three children and eight grandchildren.