James R. Musselman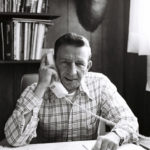 Back in 1964 a young family man grabbed his toolbox and walked away from a secure job with General Motors to pursue a dream – his name was James R. Musselman. Taking what money he had Musselman purchased part ownership in a tool and die business known as "Resorter Tool" outside of Standish, Mich., with Woodruff (Woody) Kozlow. By believing in himself and willing to take risks that small family run company eventually moved to Hope, Mich., and changed their name to International Engineering & Manufacturing. Today I.E.M – Woody's - is the world's largest most respected manufacturer of Snowmobile traction and control accessories.
"I really had the ambition to do something beyond the confines of General Motors. I thoroughly enjoyed working for G.M. - I had a lot of friends at the plant, however, I wanted more out of life. One of the hardest things I've ever done in life was take my toolbox out of that plant but I knew I wouldn't be satisfied working for someone else. When I had the chance to buy into the tool and die business - I did!"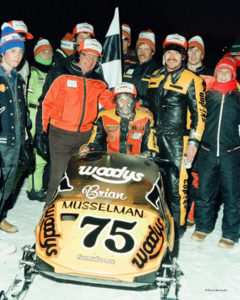 During those early days the tool & die business went flat, everyone was struggling just to keep their heads above water. Woody Kozlow and I decided we needed something to subsidize the business. At the time snowmobile racing was just starting to come on in popularity. One of the problems we identified was the fact drivers were having trouble getting their machines to go around the corners in competition. The three corner files and other devices they were using on their skis were wearing out rapidly. While at G.M. I was fortunate enough to be on hand during the transition between stellite and carbide. Stellite - prior to carbide was the best wear surface or cutting tool surface available at the time. I had a lot of background with carbide so I suggested we put carbide on a wear bar to see what would happen. It worked well! At that time we built a few carbide wear bars and made them available to local racers so we could get testing done under race conditions. That was back in 1967.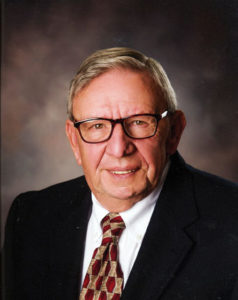 Woody Kozlow's expertise was in sales; he went out into the field taking the wear bars to various races. Once teams realized the drivers running our bars were performing better than anyone out there, they would ask the racer running them "How are you turning so well"? Often they would simply say "I'm running a pair of Woody's carbides". By the time we decided to set down and come up with a name, we realized it had already been done for us. Our products have been called "Woody's" Traction Products ever since. Musselman said"
Knowing they could not survive on wear bar manufacturing alone the company entered the stud market a few years later with the introduction of the "Gold Digger" carbide tip line making them what is believed to be the first company to market brazed carbide studs to the public for both race and trail use. Today I.E.M. markets of full line of studs for track and trail.
In the early 1970's Woody Kozlow sold his interest in the company and moved to Florida since that time the Musselman family have run the company, which now employs 65 people.
Snowmobile Racing has always played a part in I.E.M's success. Nothing puts products through abuse better than racing; as a result, they have refined and developed the finest traction products on the market for consumers and racers. More championships and races have been won using Woody's than any other on the market today.
James' sons Brian, Mark and Rob have all etched their name into snowmobile racing history with Woody's products since the early 1970's. Mark and Brian focused on ovals while Rob the youngest son excelled snowmobile drag racing back in the 1990's. Brian's love for enduro racing led him to three Soo I-500 victories – 1982, '84, 85; two MIRA Championships 1985-'86, victory at the Albright Shores 300 in 1985 and the Lincoln Lions 250 in 1986, Brian was inducted into the Snowmobile Hall of Fame in 1998 and Michigan Motor Sports Hall of Fame in 2002. While the company no longer fields their own team they still support racers using their products around the world.
Off the track I.E.M. has been active working with groups and organizations to improve snowmobile safety developing new products to meet the demands of today's high tech snowmobiles and snowmobilers.
James Musselman retired in 2000 as President of I.E.M. following a career that spanned over 35 years in the snowmobile industry. Little did he know his desire to have his own company would lead to building one of the most innovative companies in the snowmobile industry. Today his sons Robert and Mark are leading the company into a promising future.
James is a 2003 Snowmobile Hall of Fame inductee and a past recipient of the International Snowmobile Racing – ISR - Engineering Award.