Johnny Benson Jr.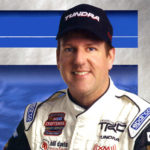 Johnny Benson, Jr. was born June 27, 1963, the son of 1986 Michigan Motorsports Hall of Fame Inductee John Benson, Sr.
Johnny, Jr. began his racing career on the dirt ovals of Thunderbird Speedway, I-96 Speedway and the Auto City Speedway and was able to garner the Rookie of the Year award at Thunderbird. In 1989 moved over to the asphalt side of things at the Berlin Raceway where his father had earned so much success.
With Benson, Sr. retiring from the driver's seat, young Johnny took over the reins of the family speedster and was able to grab the 1989 Berlin Raceway Championship.
In 1990, Johnny set out on the ASA (American Speed Association) trail and was named the 1990 Pat Schauer Rookie of the Year.Johnny had much success in the ASA against such great drivers as Bob Senneker, Butch Miller, Jim Sauter, Dick Trickle, and Mike Eddy, along with many others who have gone on to national fame. He had so much success in ASA that in 1993, Johnny was able to win the ASA National Championship .

Fresh off of his success in ASA with a total of 9 wins, Johnny got the call to the big leagues of NASCAR and joined the Busch Series where he was named the 1994 Rookie of the Year before winning the Busch series championship in only his second year of big league competition in 1995. Johnny continued to race in the Busch series over the years and was able to win 3 races with 35 top top tens and one pole position with a total of 91 races over a 10-year period.
In 1996 Johnny moved up to the pinnacle of Stock Car Racing by joining the NASCAR Winston Cup Series where he once again proved his talent by winning the NASCAR Rookie of the Year title. In 274 Cup races over 11 years, Johnny found victory lane once with 58 top tens and 2 poles. His lone Cup win came at North Carolina Motor Speedway on November 3, 2002. He finished second three times.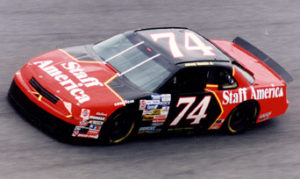 After a successful career in the Cup Series Johnny also raced in The NASCAR Camping World Truck Series where he was able to race in 138 races, with 14 wins, 90 top tens, 5 poles and the 2008 Championship along with being the most popular driver in 2006, 2007, and 2008.
Among other things Johnny co-hosted a television show every Monday night for a number of years with nationally known NASCAR Drivers on the SPEED Channel.