John Turnbull, Sr.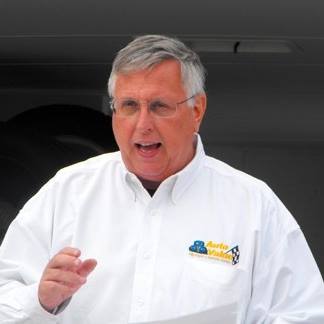 John Turnbull, Sr. started his racing career out as an open wheel driver in 1970 and has been a car owner for much of those years both before and during his long tenure as Series Owner/Promoter of the Michigan Legends Series.
It was in 1994 and with a belief in the concept and purpose of the newly designed "Legends Car" that John purchased a Legends Car franchise/dealership and ten Legends Cars. His idea and goal was to bring a low cost, affordable racing series (Legends Cars) to the state of Michigan.
In the early days there was much travel to race tracks all over the tri-state area of Michigan, Ohio, and Indiana in an effort to get the word out about this new type of race car and to secure tracks that would be willing to host this type of racing vehicle with the first race of the series being held at the Auto City Speedway in 1995 where the series continues to compete at today. Additionally in that first year the series held Legends Car test drives and a driving school while selling 20 cars out of the fledgling dealership.
Over the years under John Turnbull, Sr. guidance, Michigan Legends Cars has sold over 600 new and used Legends Cars and has hosted over 1000 different drivers from all over the United States and Canada while putting on over 350 races at a variety of 29 different venues including Paved tracks, Dirt tracks, indoor ovals, Road Courses not only at purpose built race tracks but also at shopping malls and airports. All through the years the series has carried both local and nationally recognized sponsorships such as Auto Value/Bumper to Bumper Parts Stores, Turbo Blue Racing Fuels, Wix Filters, Royal Purple oil, NGK Spark Plugs just to name a few. While there are other traveling series for Legends Cars in other states and in Canada, the Michigan Legends Series is the oldest INEX sanctioned Legends Car series in existence as well as dealership/franchise.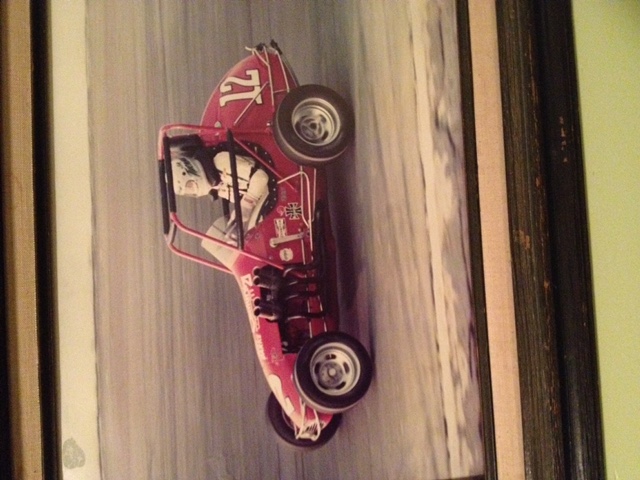 One thing that John Turnbull, Sr. can be proud of is that over all of these races only one driver has ever been injured and that the Michigan Legends Series has a remarkable safety record and driver safety was always something that John never lost sight of and that driver safety was paramount in all facets of operation. The Michigan Legends Car Series can also take pride in the fact that not at any time did a driver miss a race because parts were not available from the Series trailer to repair a broken race car to start a feature race.
John Turnbull Sr. and Michigan Legends Series was also named as the Michigan Automobile Racing Fan Club as it's Promoter of the Year in January of the year 2000 proving the leadership and promotional abilities of John Turnbull Sr.. John has also maintained continuous membership in the Michigan Speedway Promoters Association (MSPA) where he regularly attended meetings in order to keep in touch with the other race promoters in the state of Michigan.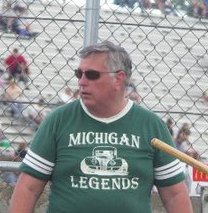 In the fall of 2012, John sold the dealership/franchise and the Michigan Legends Series to Jim Leasure of the Spartan Speedway and retired from the promotional end of racing and took up the Car Owner mantle as he joined together with his son, 3 time Michigan legends Series Champion and accomplished racer himself John Turnbull Jr. in a return to his roots by purchasing a Sprint Car to race in winged and non-winged Sprint Car races.
With 43 years of racing experience and excellence in promoting the sport of auto racing, John Turnbull Sr. would be a worthy addition to the Michigan Motor Sports Hall of Fame and respectfully submit him for consideration.