William "Wild Bill" Barnhart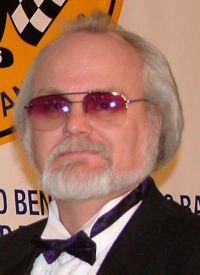 William "Wild Bill" Barnhart born in Mt. Clemens Michigan on November 9, 1959 is a second-generation racer. His father worked at the Motor City Speedway in the late 50's and then began racing under the tutelage of the late Jack Goodwin. His father moved to the Mt. Clemens Race Track in the early 60's. He attended his first race at the Mt. Clemens Race Track at the age of 3 and then following in his father's footsteps. Bill racedfor the first time at Mt. Clemens Race Track in the summer of 1976 in the hobby stock division and continued for a couple of seasons. Then he worked at the track for a short time helping on the safety crew a few times and as a security guard. He didn't reach his goal as a driver and in 1980 became a crewmember for Eddie Sachs III traveling to different tracks across the state & Canada for the next few years. The nickname "Wild Bill" came during the time he worked with Sachs because one time at Toledo Speedway during a race Eddie was in. He was spun out by the chrome horn of another racer and Bill just lost it and Eddie and others said to him you a just a wild man so thus "Wild Bill" stuck. There are so many people who just know him as "Wild Bill" and have no clue what his last name really is. Bill had the opportunity to learn chassis setups and body fabrications from future Michigan Motor Sports Hall of famer Larry LaMay. After a few years working with Eddie Sachs Jr. Bill volunteered on several other race teams for the late John Jamieson, Chuck Brodeur, and Kevin Mackenzie as a crew member.
Then in 1984 he put together a video production unit called Wild Bill's Video Series (WBVS) who did interviews with drivers and at the end of each season set up annual video parties to show them to all the racers. It started off with just 80 folks and for nearly 12 years it entertained all with over 350 racers and fans in attendance. After the closing of Mt. Clemens Race Track Bill floated to different tracks doing interviews across the state and Canada. In 1986 Bill and his crew were one of first people to mount a very low budget video camera inside a car to get shots like you see today with a Go-Pro Camera or the digital links they have in television.

From 1984 to 2012 Bill & WBVS sponsored "The Driver of the Year Award" with winners from MCRT, Delaware International Speedway in Canada and the Flat Rock & Toledo Speedways. He also sponsored the WBVS Lifetime Sportsmanship Award from 1984 to 2012 for the dedicated racing community.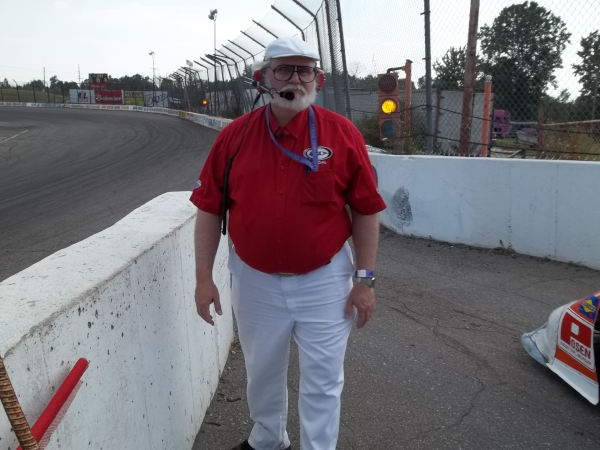 In 1998 Bill planned a Mt. Clemens Race Track Reunion with over 400 folks coming back to see photos, videos as well as adding more members into the WBVS/ Mt. Clemens Race Track Hall of Fame that was started in 1989 with a total of more than 65 inductees. Then in 2015 WBVS once again returned to sponsor the 30th Anniversary MCRT Reunion and Hall of Fame inductions to a vast crowd of racers and fans who paid tribute to MCRT. He has plans on celebrating the 35th MCRT Reunion in the fall of 2020.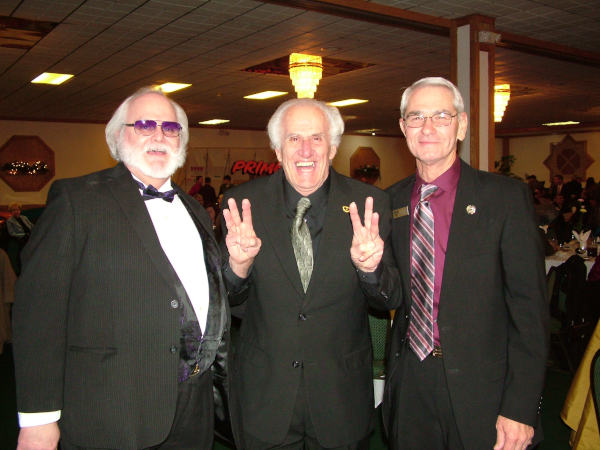 Bill then turned his attention to photography at the races and followed ARCA and the Michigan State Figure 8 Series and became their official series photographer for a few years. Bill also turned his attention to buying a figure 8 car in 1989 and drove it a few times then put Chuck Brodeur in the driver's seat for a couple of years. In 1991 Bill had two cars in the figure "8" division driven by Chuck Brodeur and Scott Farr. In 1992 Bill replaced Chuck Brodeur with Tim Gietzen. Bill went down to a one-car team with Farr at the wheel for 1993. In the fall of 1995 WBVS helped sponsor the "Rebel" Dennis Whisman at the 3 hour Figure "8" race at the Indianapolis Speedrome. In 1997 Bill sponsor Dennis Whisman and did so through the 2013 racing season. He became a sponsor for ARCA Figure "8" Champion Dennis Whisman and was proud to be a part of his many championships. Bill became one of the official track photographers at the Flat Rock Speedway in the early 90's and worked his way up to a track official and after nearly 25 years as an official & track photographer.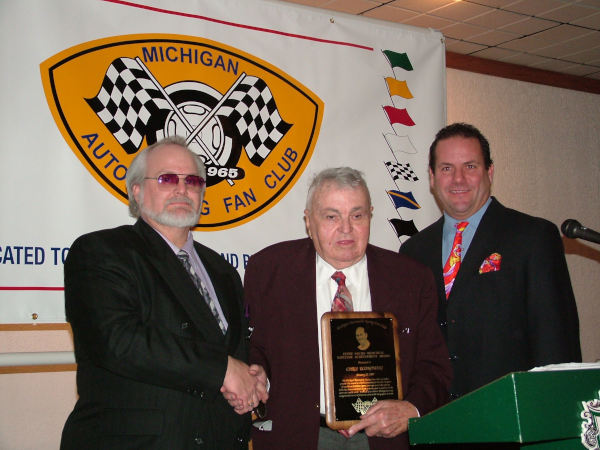 In 1980 Bill became a member of MARFC and supported the club whenever possible. In 1995 & 1996 Bill became chairperson for the Annual MARFC Children's Christmas Party Event and helped raise finances for the event as well as organizing all the entertainment, food, and gifts from Santa for all the children of MARFC members. Bill retired working at ARCA and the Flat Rock Speedway at the end of the season in 2013 to concentrate on his roll that he had taken with the Michigan Automobile Racing Fan Club back in 1997. Bill was approached in 1997 to become at board member of the Michigan Automobile Racing Fan Club. He continued as chairperson for the children's annual Christmas Party. Hebecame President of the club in 1999 and did so until 2009. He was the Vice-President for four years to attend some family matters only to return as the President again in 2013 and continues to hold that seat to this day. He is the longest reigning President in the club history.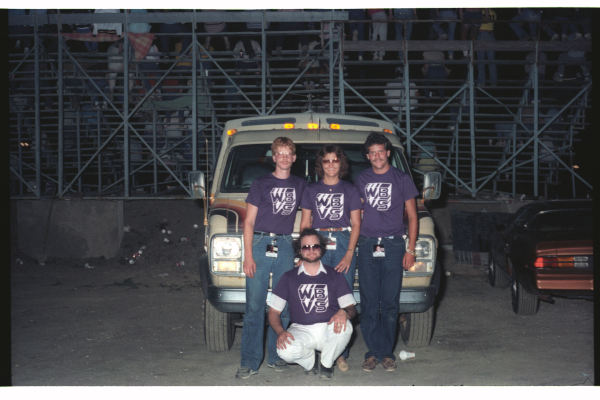 His work with the club is his passion and continues to work to see it grow each year. He states that working with all the track promotors who are part of the club has been the best his part of his life. With MARFC working with the Michigan Speedways Promoters Association (MSPA) to ensure that the club moves into the future for another 55 years is what he strives for. Because he believes that the MSPA and MARFC working together is the best for race fans, racers and track owners. Bill's current passion is getting the younger kid's into racing and working to help keep them into it for many years to come because our future depends on it! Bill's favorite saying is "If it doesn't have four wheels and go over 200 miles an hour it isn't for him" After nearly 45 years in the sport he hopes to be able to still give a little more help to the sport he loves so much now & into the future.