Wayne Bennett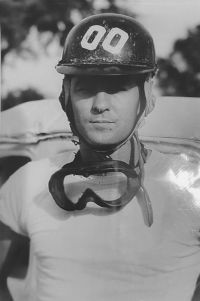 Another of the early pioneers in Eastern Michigan stock car racing, Wayne Bennett, racing out of Hazel Park, Michigan, made his mark on the motorsports scene as a winner and champion while competing on Midwestern ovals.
Born in Manchester, Alabama, Wayne made the move to the Wolverine State in 1951 to pursue gainful employment and began his racing in 1953 as a member of the Land-O-Lakes Racing Association, competing at the Pontiac Race Track Park with the wins starting to fall his way in the mid 1950's at the Mt.Clemens, Motor City and Flat Rock Speedways, at times taking victories at two different tracks in one day and was always a top gun at the famed Motor City Speedway, Bennett would take a 75 lap championship run in 1955 and eight victories there in 1956 including the 100 lap Season Championship event. He was also the 1956 season points champion on the dirt at Mt. Clemens, while also earning the (MMSRA) Michigan Modified Stock Racing Association title, defeating Hall of Famers Joy Fair, Jack Goodwin and Erv Baumgarden in the process.
In February of 1958 Wayne was severely injured in a highway crash in Daytona Beach, Florida and was advised by doctors not to race for at least a year, but returned to action in less than three months, tallying the most feature victories for the season at Motor City including the 100 lap Mid Season Championship.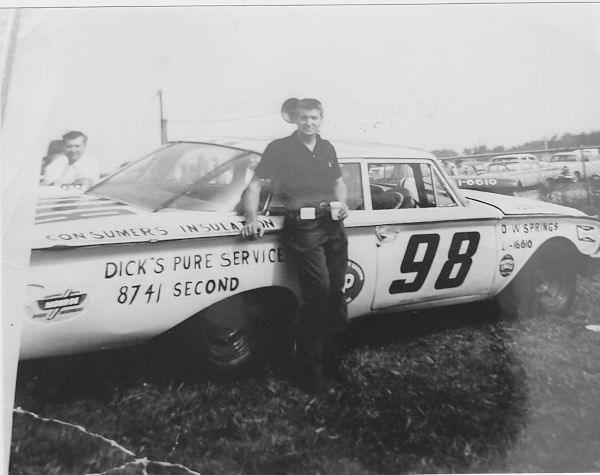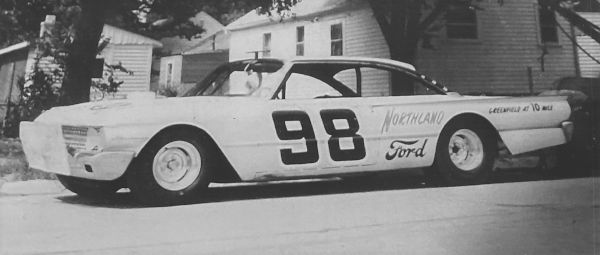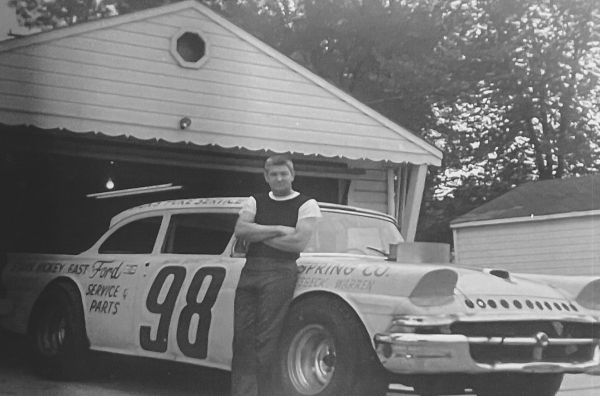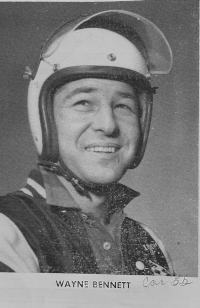 Wayne also participated as a member of the MARC/ARCA New Car circuit making his debut in 1954 on the high banks of Dayton, Ohio. He would continue making ARCA New Car appearances on eastern and midwestern ovals, gaining a number of top five and top ten finishes throughout the late fifties and into the early sixties.
The 1960's saw Bennett adding a number of other short track accolades to his impressive resume. Wheeling Dick Gold Fords he scored numerous victories in the area, including Twin 50's at Mt. Clemens the Fourth of July weekend in 1962.
In 1963 Wayne drove to both the Flat Rock and Toledo Speedway's season ARCA points championships to become the first to accomplish the two track sweep. The Toledo crown came on six wins out of seven events contested. He would cap off his 1963 campaign by scoring a win in the 100 mile Midwest Championship event at the Michigan State Fairgrounds, one of eleven wins he captured out of twenty-two events entered on the one mile dirt.
Wayne would hit pay dirt in 1965 piloting the Gold owned Starliner Ford to the Memorial Day Special at Toledo, the Decoration Day 50, the Firecracker Sweepstakes and Mid-Season Championship race at Mt. Clemens, along with twenty-five and fifty mile championship specials at the Michigan State Fairgrounds. Icing on the cake came in October when Wayne led the final 151 laps to capture America's premier short track stock car event, the 2nd Annual Pittsburgher 200 National Open at the Heidelberg, Pa. Raceway.
Bennett would finish his racing locally during the 1966 campaign, winning events at Toledo and battling neck and neck each weekend for the season championship crown at Mt. Clemens only to finish runner-up to Hall of Famer Ray Nece. Afterward, Wayne moved his family back to Alabama, opened a car repair garage and retired from competition.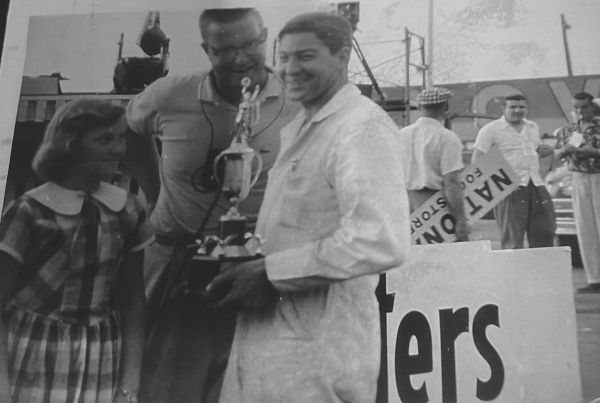 During his career Bennett saw action at the Pontiac, Motor City, Flat Rock, Mt. Clemens, Toledo, Dayton, Heidelberg, Pa., Canfield, Ohio; Trenton, N.J; Nashville, Tenn; Ona, W.Va; Anderson, Ind; Fremont, Ohio; and the Powell, Ohio Speedways and on the Michigan State Fairgrounds mile.
Through his racing years Wayne had tutored a number of young wheel turners and was personally responsible for introducing the great Benny Parsons to the sport. When Benny was inducted into the International Motorsports Hall of Fame in 1994, he had Wayne there as his guest, telling, "everything I know about racing I owe to Wayne. He taught me it all, he's the one who really got me interested in racing." Wayne Bennett passed away in October of 2011 at the age of 81.