Richard "Dick" Mitchell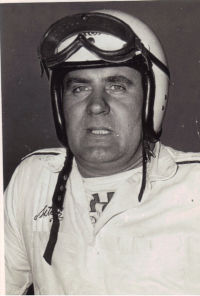 Richard "Dick" Mitchell was born 9-10-1927 in Battle Creek, Michigan. After returning from his country's service in WWII Dick became interested in auto racing with His first race coming at the Motor City Speedway located in Warren, Michigan in 1947 with his last race coming in 1998 at the Municipal Stadium in Daytona Beach, Florida. Benny Parsons was the announcer at Dick's last race calling him "Older than Dirt". Dick was a family man and was married to Geraldine for 39 years until she passed away in 2015 with Dick adopting Geraldine's children Toni Rose Mitchell and Joseph Piombo.
Dick would race and win at Motor City along with Flat Rock Speedway, Toledo Raceway Park and other Midwestern ovals. He captured his first title at Flat Rock in 1956 in the "Old Model" division and would later win championships in the Late Model division at both Flat Rock and Toledo in 1966. Dick would become a mainstay in the late model division over the years that followed with his biggest win coming in the prestigious Pittsburgher 200 at the Heidelberg Speedway in 1966. Later on, in 1968 Dick captured the Hoosier 200 at the Baer Field Raceway in Indiana. Both the Pittsburgher and the Hoosier 200 races were always host to a who's who of Midwest late model pilots and winning any of these races meant you had beaten the best of the best.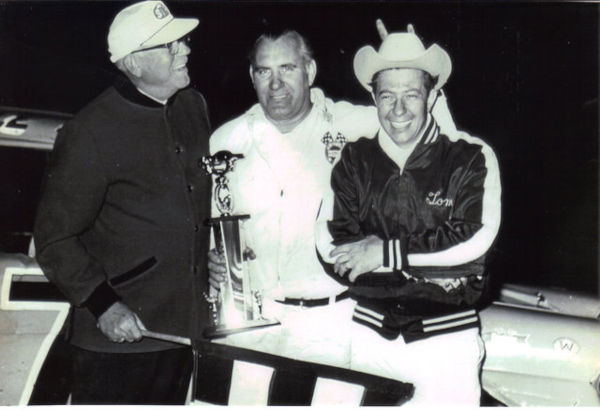 Dick would try his hand in the ARCA (Automobile Racing Club of America) series making a handful of starts. His best finish would be a 4th place run in the first annual ARCA 200 at Daytona International Speedway in 1964. Dick also ventured into the NASCAR series running consecutive races at the Riverside International Raceway CA. in the early 1960's.

As the decade passed into the 1970's Dick spent the majority of his racing on the dirt, making it a habit of winning at Auto City, Mt. Clemens and Clarkes Raceway's.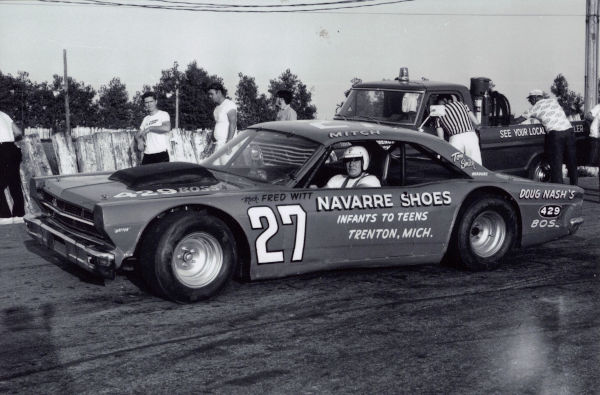 The allure of warmer weather and restaurant business brought Dick to Florida in the mid-1970's and his racing took a hiatus until the advent of the Legends Car Series in the 1990's. Dick took back to racing like he never left, winning races at multiple tracks on a regular basis. He drove to 50 plus legends car wins until finally hanging up the helmet in 1998 at the age of 72 to take care of his wife who started requiring care due to a debilitating neuro-muscular condition.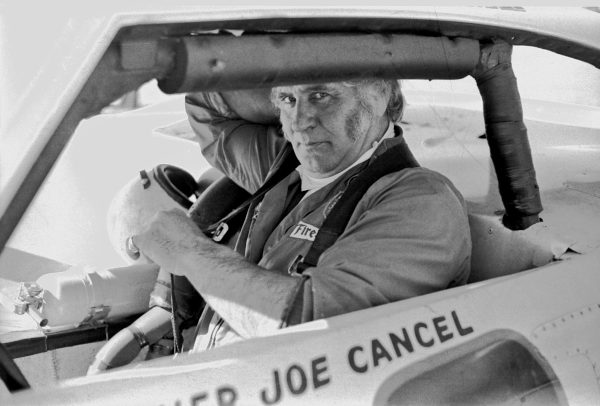 Dick falls into a rare auto racing category of a competitor who was as good racing on dirt as he was racing on pavement. Most drivers seek out one or the other, but Dick was tough to beat on any surface. His gifted driving talent and his aggressive, hard charging driving style racked up many local and big invitational wins along the way resulting in nearly 150 wins in his 51-year driving career and make Dick Mitchell very worthy of entry into the Michigan Motorsports Hall of Fame!