Charlie Ryan Jr. 2023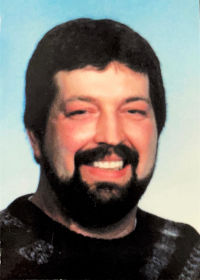 Charlie Ryan Jr. was born in Leslie, MI on November 19, 1963 and lived in Michigan for his entire 40 years of life. He was married to Toni Ryan and had one son, Chad Fillingham. Charlie passed away on May 29, 2004 after a night of racing at Spartan Speedway. Chargin' Charlie Ryan Jr., (better known as "Chuckie" to his family),has been deservingly referred to as a "legend" in the short-track racing world and was well-known around Spartan Speedway, Owosso, Galesburg, Springport, and Flat Rock for being a great racer, but more importantly, a great guy.
Charlie Jr.'s love for racing started while watching his Dad, Charlie Sr.,as a kid. When he was 16, his Dad would have him go out and hot lap his car, and also let Charlie Jr. ride with him so he could get the feel of the car on the track in order to learn his acceleration and braking points both on the high side and the low side until eventually He was allowed to run in the Mechanics race.
After the Mechanics race, he entered the Late Model Division in 1985 at the age of 21, and he loved it! Charlie Jr. continued to learn from (and race against) Charlie Sr. as well as the stars of the day like Tim Felver, Gary Fedewa, the Finley Brothers, Bozell Family, Jack Landis and his brother Tim "Hitman" Ryan. Along the way there were newspaper articles about Charlie racing with his Father, Charlie Sr. and he was able to race against Dale Earnhardt Sr. and Rusty Wallace at special appearances.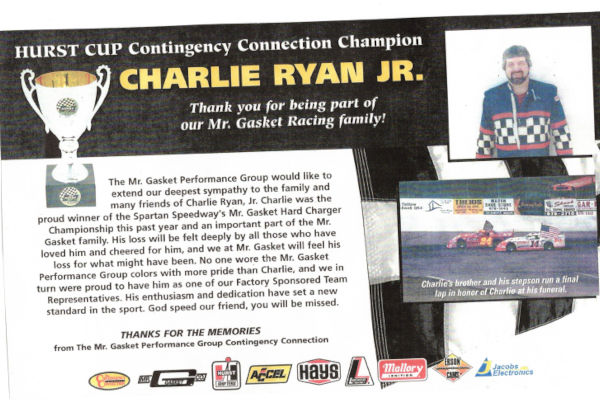 He drove for five different owners over his 20-year racing career and won for every single one of them. He won Fast Car Dashes, Semi's, Features and Fast Qualifier all numerous times, and at numerous tracks: Spartan Speedway, Galesburg, Owosso, Springport, and Flat Rock. Charlie Jr.'s first Points Championship win was in 1987 when he was racing for Monte Klopp. He won the Mid-Season Championship in 1994 and then again in 1997, as well as Season Championship in 1997. He won the Harvest 100 at Spartan Speedway while driving for John Bailey in 1998.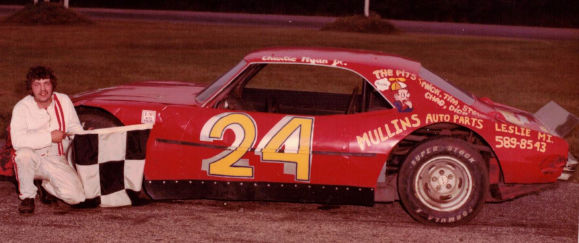 Because of his driving style of going to the outside and passing cars on the high side of the track, Charlie Jr. won the Nationwide Hurst Cup Contingency Award from Mr. Gasket Hard Charger Grand Champion in 2003, the year before he died. He was awarded many prizes with this award, including $5,000 in cash and many gift certificates for racing things. He was famous for wanting to race where the whole field is inverted. He was always saying "I want to race" and that was his idea of a race – to start at the back and race forward.This was his biggest accomplishment of his racing career. He went out a Hard Charger Champion, which was so fitting before the abrupt ending to his racing career and life.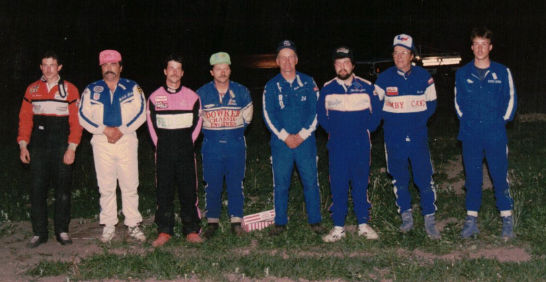 What was even more impressive than his many wins, awards, and accomplishments, was his attitude and sportsmanship through it all. Charlie Jr. gained so much respect from other drivers over the years because his Dad taught him to be patient and respect your fellow drivers.. He won the Sportsman of the Year award from Spartan Speedway twice, plus a Perfect Attendance Award for just about every year he raced.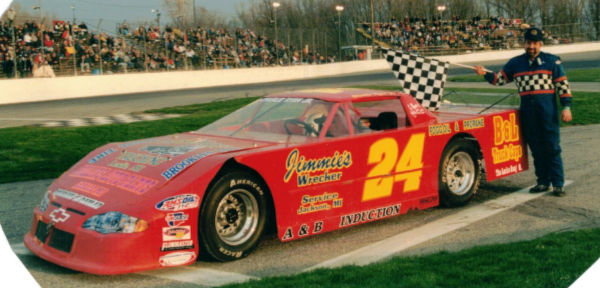 Charlie "Chargin Charlie" Ryan Jr. will always be remembered as a gentleman with class and honesty as well as a great guy who was asked for autographs wherever he went to race and always gave 100% every time he strapped into the seat.
Sadly his life was cut short with so much living and racing left to do. He is remembered each year with a "Chargin Charlie" Memorial Race that was attended by Tony Stewart in 2006.
Charlie Ryan Jr. was the complete package as a racer, hardworking, hard racer, gentleman, honest, and well respected. He would make a fine addition to the Michigan Motor Sports Hall of Fame.