Will Cronkrite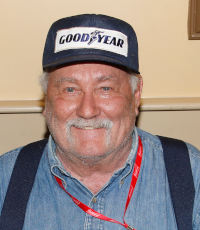 Born in Howell, Michigan on August 30th, 1942 Will made his home in Brighton, Michigan until leaving Michigan in February 1958 and embarking on a lifetime that is truly worthy of this story. Will went from humble beginnings to being one of the top Crew Chiefs, Car Builders and Fabricators in NASCAR. Still today, Will applies his craft in his own shop in Rock Hill, South Carolina along with traveling around to do book signings for his book about the story of his life entitled "I was a NASCAR Redneck", recollections of the transformation of a Yankee farm boy to a Southern Redneck in the Golden Era of Nascar and Beyond.
Upon moving to Middletown, Ohio in 1958 at the age of 16, Will acquired a Wizard Motor Bike in a box and that started his road in life as a top mechanic. Along the way he started racing his West Bend Go Cart and after tearing up the yard at home, Will's father decided he needed to go to a track and try his luck against other drivers. (His father knew it would save his yard). Will won the Ohio State Championship in 1960 for his class and in 1966 built a 250 cc TDY1A Yamaha powered Cart for Road Racing and then in 1968 Will built his first car which was a Valkyrie tube chassis with mid engine power.
After working on the Rick Muther & Jiggy Sirois Team at the Indy 500 in 1970, Will began his career in NASCAR working at the Legendary Ray Nichel's shop in 1970 with the great David Pearson at the wheel of the potent machines. This was only the start of Will's illustrious career in NASCAR. Along the way he has worked for nearly every major and team in NASCAR and has had relationships with many of today's drivers as well those of the past.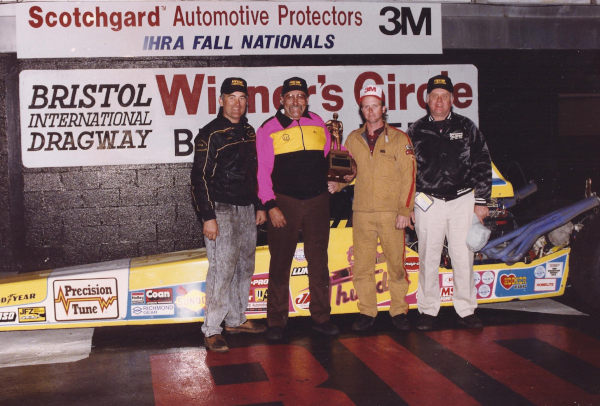 Will's mechanical acumen is widely known in the garage area and he has been involved in many innovations over the years that have only made the sport better and more competitive. One of his innovations was to develop the use of the rear anti-roll bar which helped to put the late Bobby Issacs on the pole in Hickory, NC.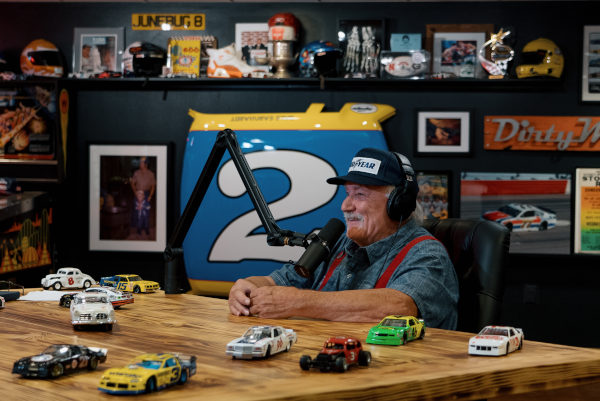 Will has been the Car Chief for Di-Gard Racing in 1975 and has been Crew Chief for the Jigger Sirois USAC stock car team, for Ralph Holman with drivers Salt Walther and Janet Guthrie before starting his own shop, White Crown Engineering in 1976 where in 1977 he served as the crew chief for up and coming driver Ricky Rudd with the duo running 25 races with one car and finishing in the top ten an even ten races and were rewarded with the Rookie of the Year in NASCAR Winston Cup.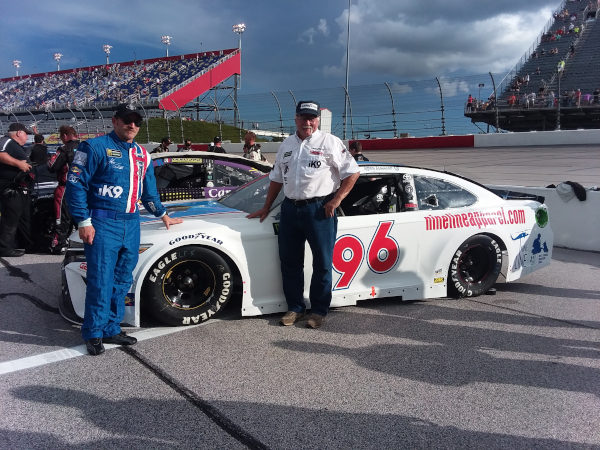 One of Will's most notable achievements is that the late Dale Earnhardt gave Will his first ever start as a car owner in Winston Cup competition driving Will's #96 Ford Torino at the World 600. The duo went to Daytona and raced in the Firecracker 400 and did well in the race. Will calls that race, Dale's big break as he writes about it in his book. The low budget team had done so well with Dale finishing 7th in that race and doing well over the next few races that in 1979, Dale was able to land the seat in the Rod Osterlund #2. To this day, Will and the Earnhardt family are very close and who knows what the racing history books would have been had Dale Earnhardt Sr. and Will Cronkrite never gotten together in 1978.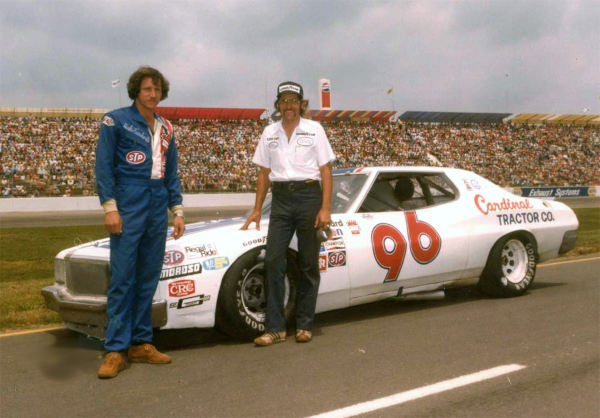 Over the years, Will has been a highly respected and sought after Car builder and Crew Chief having built cars for Mark Martin, Ralph Moody, and show cars for many of the top Winston Cup teams as well as providing cars to be used in the NASCAR themed movie Stroker Ace.
Will has also been involved in IHRA Drag Racing with the team of Tony Brown driving and winning the fall national IHRA Bristol race in 1992 along with the IHRA World Championship before touring with the Mark Billington Top Alcohol Funny Car in NHRA Division 2 in 1993.
Along the way, Will was also responsible for developing and building the jigs and fixtures for building the world famous Legends Cars among many other projects out of his shop in South Carolina.
Will Cronkrite has done much more than can be acknowledged in one page but given his back ground and accomplishments, He is a very deserving representative of Michigan Motor Sports and is worthy of consideration.