Bob Carnes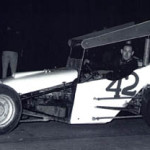 Bob Carnes from Portage ran his first race at Jones Speedway in 1956. Five guys owned the car and took turns driving it. He then built his own car in 1959 and raced it as a sportsman at Butler, Mottville and Galesburg.
In June of 1965, Dick Dunshee became injured in the first lap of a 75 lapper at the Grand Rapids Speedrome, he asked Bob to drive his car, and after starting last he passed Bob Senneker on lap 52 to take the lead and win. The following month he started racing a super modified for Bob Snyder. He ran at Hartford, Grand Rapids, Dixie and Heidelberg, PA. He won the 100 lap season championship at Hartford and also the Carter-Nelson memorial race at Auto City. He ended the 1965 season by finishing 6th at Heidelberg in their big finale.
The next year Bob Snyder and Bob Carnes built a new "Buick powered" super modified and won races at Hartford as well as traveling to and winning at Eldora, OH and Bedford, and Everett in Pennsylvania.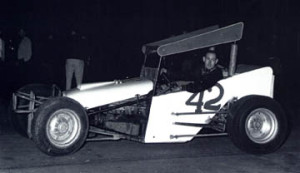 In 1968, Carnes and Snyder switched to Late Models and won 31 races, including many wins at Kalamazoo, Berlin, Hartford and Galesburg. Some of his biggest wins in 1968 included MARC Times invitational at Spartan, Hartford, Jackson, Sandusky, Ohio, and Fort Wayne, Indiana.
Bob Carnes continued winning in 1969 taking wins at South Bend, Kalamazoo, Berlin, Hartford, Jackson, and Galesburg.
After driving sporadically for other car owners from 1970 until 1975, Bob teamed up with Bob Snyder again in 1976 and had wins at Berlin, Galesburg, Kalamazoo, Hartford, New Paris, and South Bend.
He had four wins in a row during one week in 1977 (Flat Rock, Hartford, Berlin and Owosso). He capped the season by winning the Howard Williams Memorial at Toledo. Bob retired in 1979, but returned in 1986. His last feature win came at Kalamazoo Speedway in 1991.