Bob Clover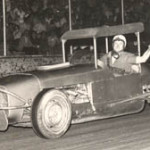 Bob Clover of Muskegon started driving race cars at Whiskey Ridge Raceway in 1948. Over the years he has raced a variety of race cars including roadsters, jalopies, stock cars, super modifieds, sprint cars, midgets, and late models.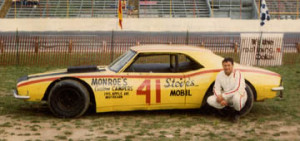 Bob, who was born on August 25, 1925, has won about 200 feature events in his career. One of his biggest wins came at one of his favorite tracks when he won a 100 lap invitational at Berlin Raceway in Marne. In a special 25th Anniversary Program at Berlin in 1977, Bob Clover had been the only driver who had driven at the track every year since Chet Mysliwiec opened the oval track for weekly racing in 1951.
Bob died at the age of 88 on May 22nd, 2014 (1925 - 2014).