Gene Coleman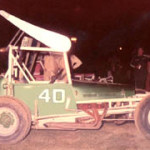 Gene Coleman from Menominee is one of the most successful Upper Peninsula drivers, and designer and manufacturer of racing components. His Coleman Racing Products is one of the most respected racing parts suppliers in the nation.
Coleman started racing in 1964, and still sets behind the wheel on occasion. He won four track championships at Norway Speedway (1986, 1987, 1989, and 1991).
His career started out in the coupes, which evolved into the modifieds, and then switched to the Late Models when they became popular in the U.P. Over the years he's raced at 41 different tracks in six states and Ontario. After graduating from Memoninee High School in 1961, he began working in the family garage. His ability to build from scratch soon caught the eye of local businessmen and they hired him to subcontract. His first car was a 1956 Dodge, and he built two more in short order. He then bought a used modified. His first experience was on dirt tracks. In 1965 Coleman quit his job to start his own shop, which has grown over the years.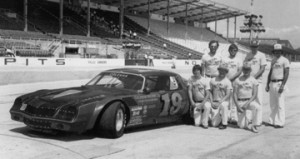 He bought another Frings car. This time an asphalt super modified and found the asphalt tracks more to his liking. The super modified required a lot of traveling, so in 1976 he purchased a Late Model. He went on to be the Rookie of the Year in the "Red, White, and Blue" series. He traveled to Wisconsin Int'l Raceway weekly and finished third in the final points in 1977.
Then in 1980 he purchased a USAC Stock Car from Larry Phillips. He finished 14th against such future stars as Rusty, Mike & Kenny Wallace, Joe Ruttman, Alan Kulwicki, Ken Schrader, Bob Schacht and Dick Trickle. He expanded his business in 1980, and his first catalog was printed. That original four-page catalog has since grown into a 224 pages.
With his business growing rapidly, he switched to racing on the local level winning his first track championship in 1986. He has raced in numerous ARTGO and ASA events.
In the early 1990's his main concentration was as a car owner versus a driver. He hired several drivers. The chemistry clicked in 1994 with Kevin Cywinski who finished second in ARTGO points. The next year they won the ARTGO championship completing an amazing 99.84% of all laps that season.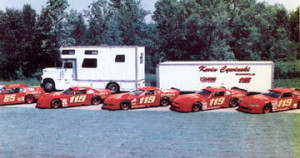 Gene's greatest racing accomplishments have not occurred as a driver but, rather, as an innovator. His venture into manufacturing race car parts came about because he saw needs and developed the component to meet those needs. Coleman Racing Products innovations include: push button steering quick releases, aluminum drive shafts, directional vane brake rotors, monoball ball joints, internal axle seals for 9" Ford differentials, and brake actuated safety ignition kill switches. He owns two patents: one for a quick release fan hub and the other for a product to be released this Fall. The one person shop has grown to employ 50 people and the family garage has become a 50,000 square foot facility.
Gene has stepped away from the day-to-day running of the operation to spend more time with his wife Donna, their three children, and three grandchildren.