Ken Coles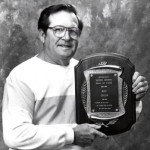 Ken Coles has been shooting photos of race cars all of his life and is considered by journalist John Sawyer as America's top racing photographer. As you read publications such as Open Wheel and Speed Age magazines, you will discover Coles photos in there not only from the current scene but also racing pics from way back to the early sixties.
As a teenager, Ken developed into a racing fan in the Detroit area and attended such tracks as Motor city Speedway and others.
Soon Coles was on the road following such groups as tom Cherry's AARC as they ran their circuit. It wasn't long before Ken became acquainted with the USAC drivers and began to follow their racing.
Since that time Ken Coles has developed not only a business relationship (selling action racing photos) with the worlds most prestigious race drivers, but has cemented a personal relationship with racers such as Parnelli Jones, AJ Foyt;, the Unsers, Mario Andretti, Jim Hurtubise, Jud Larson, Don Branson, Rick Mears, Jimmy Clark, Graham Hill, Richard Petty, Cale Yarborough, Bobby Allison, Darrell Waltrip and many others.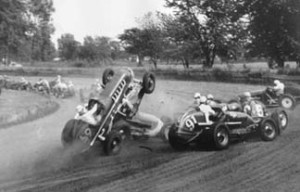 In addition to his action photos, Ken Coles has developed a technique for hand painting his black and white photos and has his racing painting hanging in every state of the union, plus Europe, Hong Kong, England, New Zealand and Australia. So, not only is Ken an outstanding racing photographer, but is really a racing artist.
There is something about the photos that Coles takes that is different from all other racing photographers. I don't know if I can adequately describe what that difference is but his photos are a work of art. Somehow he has a different perspective than all the other photographers. Ken Coles is the only photographer I am aware of that makes his living with race car photography.
Ken died after a short illness on April 10, 2010. He was 78 years old. (1931 - 2010)