Ralph Donaldson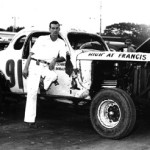 Ralph Donaldson started his racing career at the age of 19 in the year of 1949. Donaldson had been attending races with his Dad since the middle 30's.
Continuing his career at local tracks such as Galesburg and Jackson, Ralph won his first feature in 1951 at Jackson. In '54 and '55 he won 14 mains and set a new track record of 23.04. 1956 produced 11 features for Ralph.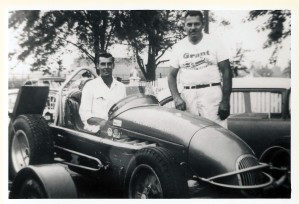 By 1960 Donaldson had been approached by Dick Van Emmrick to drive his Offy sprinter. Running with the Mississippi Valley Racing Association Ralph won 40 of 46 features they ran, a rather impressive record. In the two years the group ran the Ionia Fairgrounds, Ralph won 8 9f 9 features and finished second in the other. He also set a track record of 22.11 which held for about 20 years.
In his career Ralph Donaldson has won track championships at Capital City Speedway in Lansing in '53, Tri-City Speedway in Auburn in '54, Toledo Speedway in '55, Owosso Speedway in '54, Jackson Speedway in '56 and Mount Clemens on '58 & '59. To the best of his knowledge he has won 144 features, 99 in modifieds and 45 sprint car features.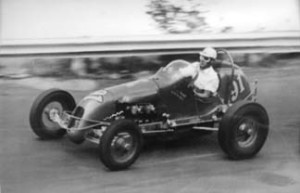 Touring the country with the Van Emmrick Offy, Donaldson ran with USAC & IMCA. It was in June of 1962 that he won an IMCA feature at West Union, Iowa.
Ralph was born on April 2, 1930. He died on October 15, 2015 at the age of 85.