Mike Eddy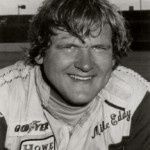 Mike Eddy of Midland is one of Michigan's most successful Late Model drivers. Born on July 17, 1952, he began his career at age 17 at his nearby track of Tri-City Motor Speedway in Auburn. In his first year of racing he had wins at Tri-City and Berlin Raceway. He went on to be named the 1970 MARC Times Rookie of the Year. He has amassed over 200 feature wins.
After only a couple years of racing under his belt he started touring with the American Speed Association (ASA).
He has since won over 50 ASA events and an unprecedented seven ASA championships. He was the ASA titliest in 1974, 1976, 1981, 1982, 1989, 1991 and again in 1993.
Besides his ASA wins, over the years he has won some of the best publicized short track Late Model races in the country.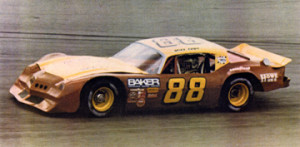 Quite possibly his most prestigious win was the 1977 "Marty Robbins World Open 500" at Nashville Motor Speedway in Tennessee when he drove Ed Howe's team car to beat a stellar field.
The late Larry Detjens from Wisconsin finished a close second ahead of Bob Senneker in that race. Other famous Late Model drivers in the field that day included Morgan Shepherd, Tom Reffner, Dick Trickle, Rusty Wallace, Mark Martin, Sterling Marlin, Jack Ingram, Neil Bonnett, Rodney Combs, Jody Ridley, and Bobby Allison.
Mike Eddy is now retired and his son Travis has become one of the area's top modified drivers.