Harold Fair Sr.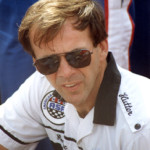 Harold Fair started his driving career on the old Mt. Clemens Race Track in 1965. He was a co-rookie of the year with Benny Parsons on the famous dirt track (it was later paved).
Harold is the son of Hugh Fair, a well known Detroit area driver and was born on September 12, 1946. Harold has won close to 100 features in his 30 year career including five in the American Speed Association (ASA. His first ASA win came at a 200 lapper at Salem Speedway in Indiana in 1988. He added two more wins later that year when he was victorious at Cayuga and at the Wisconsin State Fairgrounds. His fourth win came in the 200 lapper at Berlin Raceway in Marne, MI in 1989 and his last ASA victory was at the annual "Anderson 400" in Indiana in 1990.
Besides his ASA exploits, Harold also has track championships at Toledo Speedway and Jackson Motor Speedway under his belt. He has finished runner-up in final ASA points twice. The first time was in 1988 when he finished only 80 points behind Butch Miller. The other time was when he finished second 366 points behind fellow Michigan standout Bob Senneker in 1990.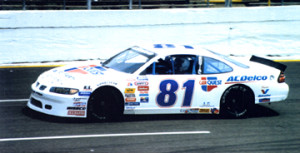 He devoted most of his racing effort towards the ASA schedule but he occasionally ran a few Automobile Racing Club of America (ARCA) events in 1993 winning two races. They were at Five Flags Speedway in Florida and Flat Rock Speedway near Detroit. He also set a new ARCA track record at Kil-Kare Speedway (OH) in 1993.
Some of his biggest open competition wins include one of the "Glass City 150s" at Toledo Speedway in Ohio.
Harold Fair is a well respected veteran on the ASA circuit and there was always a good chance his familiar black #81 would be in victory circle.