Gary Fedewa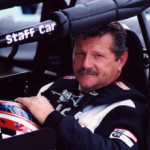 Gary Fedewa is one of Michigan's most successful oval track drivers in the past decade. One of two racing sons of Hall of Famer, Willie Fedewa. Gary started racing in 1959 at the old 1/4 mile track at Owosso. He has never kept records, but it's possible that he has over 400 feature victories.
He has ran almost every type of oval track car including Late models, Sprint cars, Midgets, Super modifieds, and even has taken a fling at driving NASCAR Winston Cup events. He also has raced snowmobiles on occasion.
His numerous track championships include titles at Spartan Speedway, Owosso Speedway, Jackson Motor Speedway, Butler Motor Speedway, and Crystal Raceway. But he is more famous for running two of Michigan's traveling circuits. First the Michigan Speedway Promoters Association (MSPA), where he is the only four time champion in their Late model division. One of the unique aspects of the MSPA is the races are on both dirt and paved surfaced tracks. In this day of specialization, Gary is unique as he did adapt to running either surface successfully.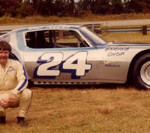 He then turned his efforts to Sprint Car racing and has went on to become a two time Sprints on Dirt (SOD) champion. Again using his ability to run both pavement and dirt surfaces has given Gary a tremendous advantage in SOD.
One of his most memorable wins came in a 1989 USAC Sprint Car show at Mosport Park near Toronto. Another memorable win was the prestigious 200 lap "Dirt Track Championship" at Clarkes Motor Speedway in a late model.
Gary Fedewa is retired from driving and lives in Mason.