Mike Fons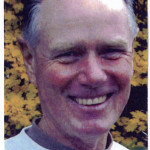 Mike Fons is a two-time NHRA World Champion, winning the Modified crown in 1969 with his A/MP '67 Camaro and capturing the Pro Stock title in 1971 with his Rod Shop-backed '71 Dodge Challenger. He started, like many other Detroit youngsters by street racing on Woodward Avenue. It was there that he got to meet such local heroes as Dave Kanners, Wally Booth, Dick Arons, and Dick Maskin. He had a '62 Chevy 409 and a '62 Chevy 427 in 1965, then in 1966 and 1967, he ran a '57 Corvette." "I began hanging around a lot at Arons' Midwest Auto Parts shop and thinking about doing some serious racing at the local tracks. I originally wanted to buy a Corvette from Bo Laws, but Arons talked me out of it, telling me I could build a better car for half the money. So we put together a '67 Camaro for A/MP" (A/Modified Production)
Running out of Arons' shop, Fons quickly established himself on the national event scene. He scored heavily in Division 3 points meets and claimed the World Championship by winning the World Finals in Dallas.
When the Pro Stock category was created for the 1970 season, Fons built a '68 Camaro, and though it ran better than most of the cars during the category's inaugural year, it did not match the success of his A/MP entry. Said Fons, "We didn't come close to the success that we had in 1969." Fons' fortune took a turn for the better when Gil Kirk and Dave Koffel approached him to join the Rod Shop team, which campaigned Chrysler products exclusively. By the end 1970, Chrysler had established itself as the most efficient and productive factory racing operation, and Fons would benefit significantly from the team's racing expertise.
"Not only did Chrysler have the best program," said Fons, "but joining them gave me the opportunity to work with Ted Spehar, who had built the very innovative first Motown Missile car in 1970. I built the chassis for my '71 Dodge Challenger, and it was basically a copy of the Missile in terms of chassis design and construction." Fons managed a runner-up finish at the 1971 Summernationals and won the World Finals to become the second Pro Stock World Champion.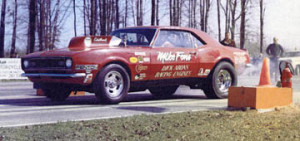 NHRA introduced new rules for the 1972 season to try to end Chrysler's domination, by allowing the use of small-block Chevy and Ford engines and for them to run a lighter weight breaks than the 426 Hemi-equipped Mopars. Chrysler products had won all but three NHRA Pro Stock events. After the 1973 Gatornationals, Fons left the Rod Shop team and bought a Plymouth Barracuda that had been one of the test cars for the Motown Missile team. Following that, he purchased a Plymouth Duster from Nancy Beringhaus after her husband, Irv, died in a racing accident. It also ran under the Motown Missile colors."

"We ran that car though 1974 and 1975." said Fons, "but because we weren't competitive in the NHRA scheme of things and match races were harder to get, racing got to the point where it just wasn't very practical anymore financially. I stayed with Maskin and Kanners in our shop, which had now been named Motown Muscle, and worked there for another 10 years, doing chassis work and fabricating. In the mid-1980's, I closed it down and went back to my family construction business, which he had worked for until 1969, when I began racing full time."

Fons remains involved in the same construction business. He remarried in 1985 to Marty and has raised two daughters and two sons from his previous marriage. He lives in a home 200 miles north of Detroit. "We started out making it a getaway cabin," said Fons, "but it ended up being a pretty nice place where we live permanently."

His main hobby is now golf, and he likes to do a lot of snowmobiling in the winter.